Healthy Minds
Healthy Minds
11 January 2018 (by brightside)
Healthy Minds Questionnaire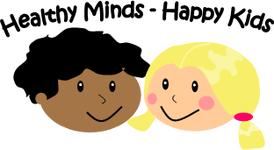 As you may be aware, our school is currently implementing the Healthy Minds Framework (HMF).
The HMF aims to support the emotional wellbeing and good mental health of young people within Sheffield's schools.
On behalf of the University of Sheffield, who are evaluating the HMF, we're asking all our parents and carers to complete an online questionnaire. It should take about 10 minutes to complete.
The questionnaire will explore your experiences of support for the emotional wellbeing and mental health of young people in our school. Your responses will help the University's Evaluation team to understand how the HMF can support children and young people in the city of Sheffield.
Please click on this link to complete the questionnaire online:
Thank you