Ethos and Values
Our Ethos
There is a positive atmosphere at Brightside Nursery Infant School because staff work together and have created a successful team to ensure all children achieve their potential by removing barriers to learning. We continually strive to provide high quality teaching and learning to meet the diverse needs of our pupils and ensure we are inclusive. 41% of our children have English as an Additional language (EAL). 54% are BME (Black and other Minority Ethnic groups) and we have 22% of children with Special Educational Needs.
The curriculum is constantly evolving as we strive to ensure that themes and topics enthuse children and help them understand their place in the world as well as addressing other issues such as sustainability and enterprise skills. The creative curriculum is focussed on key skills, problem solving and oracy in the Early Years and Key Stage One. Children enjoy school because they direct their learning, they are required to think, use their imaginations and reflect on their progress.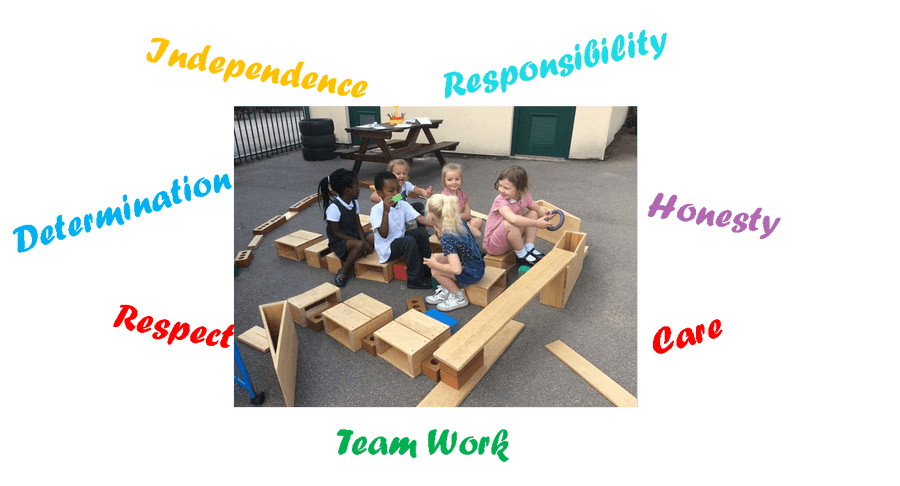 Our vision
A bright start, a brighter future
At Brightside Nursery Infant School we will provide a safe, secure, nurturing, supportive, bright and well-resourced environment. All our children will be happy, well behaved, caring, investigative, and innovative in order to reach their full potential in all aspects of their development.
We will plan and deliver a personalised curriculum based on first-hand experience which recognises and builds on the experience for each child. Our curriculum will place importance on:
creativity

personal, social and emotional education to help our children value friendships, relationships and develop responsibility as future adult citizens

speaking and listening to encourage confident verbal communication

encouraging our children to think and solve problems

embedding information technology as a valuable learning tool

equality
Our staff will be excellent role models as lifelong learners through continuous professional development, enabling us to become a forward thinking, innovative school, striving for continuous improvement.Brightside Nursery Infant School will support the local community and encourage the community to see the school as an important part of its life.
Aims:
For our pupils to:
develop enquiring minds and a spirit of curiosity

become highly motivated, committed learners

become flexible and adaptable

have high self esteem and confidence

become articulate communicators

be able to work independently and collaboratively

achieve high standards in all areas of the curriculum

become responsible individuals
We aim to do this by:
Establishing rules for the school

Each class writing its own charter

Establishing whole school speaking and listening code of conduct

Positive reinforcement

Establishing an ethos which values honesty, trust, loyalty, friendship and politeness

Celebrating cultural diversity

Fostering respectful attitudes to peers, adults, and their environment
For the children to take pride in their work and the environment by
High quality displays

The staff and children keeping the school tidy

Working with the LA Premises team to improve the school

Working in partnership with parents, local community groups and businesses on projects

Raising money for charities

Developing an understanding of global sustainability

Preparing them for modern Britain
Underpinning the vision is effective leadership and management, based on monitoring, review and evaluation and efficient use of resources ensuring best value for money.