Online Safety Day at Brightside
Online Safety Day at Brightside
11 February 2020 (by brightside)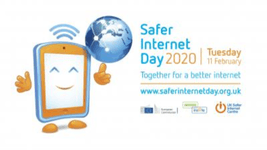 Today has been Online Safety Day at Brightside.
The children have been discussing what they enjoy doing online. Their favourite things are to play games and watch YouTube. They also like using it to learn maths and find out information.
The children have been talking about and watching videos to help them to keep safe when they are using the internet. They have talked about how to keep passwords private and not to share information about themselves online. They also learnt about 'stranger danger' and making sure that they are telling their parents/carers if they have any problems when they are online at home.
Remember, the year 1 and year 2 children have parent/carer workshops at 9.00am tomorrow to find out more! There will also be some leaflets and information available in the hall.